22 July 2020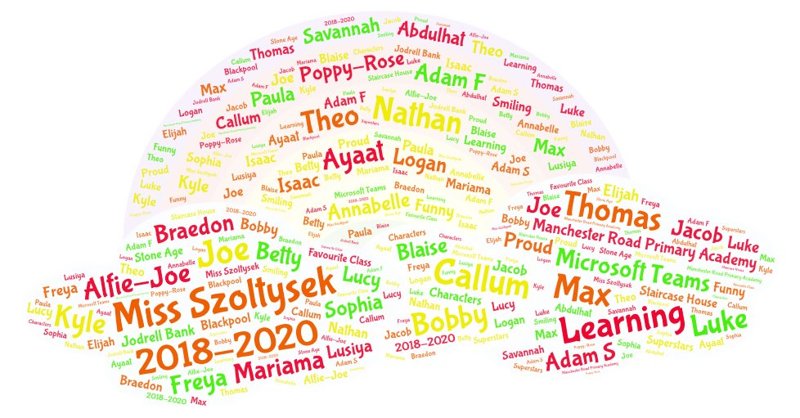 For the past two years I have had the pleasure of being your teacher and what an honour it has been. I have watched you laugh, learn and grow…you'll all be towering over me soon! Throughout the past two years you have accomplished so much! You've learnt to tie your laces, plait your hair, do that tricky top button on your shirt and swim! I can't believe the difference in each and every one of you.
We've learnt facts about the Neil Armstrong. I know you all will still find it funny that he had to wear a nappy in space. We 'travelled' by google maps to the African Savannah and learnt all about Zaraffa and her journey to France. You designed and made your own tram developing those key life skills including using a saw.
Together, we made the jump from KS1 to KS2. I know how happy you were to have me again but it was really me who was the lucky one.
This year we've made our own apple juice, learnt all about the Stone Age and even had the chance to throw spears and handle artefacts from this time period. We started swimming lessons and almost made it to the end of them. I watched your confidence grow in the water and together we learnt to check for key items of clothing.
While our time in year 3 has been cut short you all continued to work incredibly hard. By accessing teams and sharing your images and videos you made me smile and reminded me how lucky I am to be your teacher.
As you will now know, I will no longer be at Manchester Road when you return in September BUT I would really like you to know a few things:
I love each and every one of you. For the past two years, it has been as though I have 30 children of my own.

You have made me smile on days when I haven't really felt myself.

You have made me laugh so much I have cried.

You have given me memories that will certainly last my lifetime and I hope they do yours.

I hope you know how special you are to me and how I will ALWAYS believe in you.
Keep working hard, keep smiling, keep laughing but most of all become EVERYTHING I know you can be! From footballers to actresses to vets to beauticians…you CAN achieve anything you want!
This is not goodbye but a see you soon,
Miss Szoltysek
Posted by Shelley Szoltysek
Category: Class of 2023