10 May 2020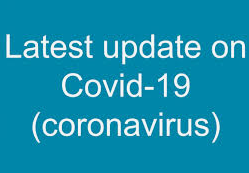 Our Prime Minister Boris Johnson made an announcement this evening at 7pm. In this announcement he discussed the current national lockdown, and how the government intends to ease this over the next few weeks.
The Prime Minister stated that schools may be open from the 1st of June for Y6, Y1 and our reception children. We are awaiting clarity as to whether Tameside schools will open from the 1st or whether this will happen on Monday 8th June, as the 1st would have still been the half term.
This is phase 2 of the overall 3 phase plan, and will dependent on phase 1 being successful.
As with all the COVID updates, schools are kept up to date - both by central government and by the Enquire Learning Trust. As we know more about the intended return, I will keep you up to date.
Until this time, we will continue with our home learning offer, and teachers will remain in contact with the children through our 'Teams' app.
We appreciate that children and families are working really hard at home, and are doing an amazing job at balancing school learning with family home life :-)
Keep checking your e - mails through parent pay, and check in with the Teams room to keep up to date.
School will remain open after the 1st of June for our Keyworker children as we have been since the lockdown began.
Stay Safe Everyone,
Joanne Taylor