14 May 2020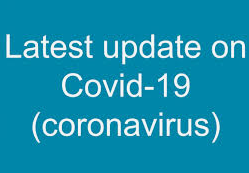 POTENTIAL PARTIAL RE – OPENING OF SCHOOL FROM 8TH JUNE 2020
Dear Parents/ Carers,
I am writing to you with information regarding the children's proposed phased return to school.
I joined Manchester Road 10 years ago this month – and arrived at a school which needed a lot of TLC and care. We have all worked hard as a whole community to make this a school to be proud of, and my loyalty to you as the principal here is unwavering and without question. I have gotten to know you, your families and of course your children well – and I care about them a great deal.
With this in mind, I am going to be frank and honest with you about the next few weeks, and the position this leaves us in as a school. Myself and the rest of the team here would like nothing more than to see all our children return to school – to be able to see families, to carry on with the amazing work that we do, but also believe that this should only be done when it is absolutely safe to do so. This is also an opinion upheld by the Enquire Learning Trust. Trustees have stated that unless the 5 key indicators of recovery from the government have been met, no ELT school will re – open.
Closing the school on the 23rd of March was heart – breaking to say the least. We had had such a successful year… an amazing OFSTED in September, children who are focused and hard – working and high expectations of the results the year 6 pupils would achieve. All of this though, becomes less important when compared to the well being and safety of your children and all of our families at home. The aim of closing was to spend time at home so that the NHS could cope, lives would be saved, and we could all return to school when it is deemed to be safe to do so.
School has been open every day for children of our key workers – and this has been a vital service for the 20 – 30 families who have been using it on a regular basis. As well as staff being on a rota for this, teachers have also been running an excellent home learning offer through Microsoft Teams, and will continue to do this for years 2 – 5.
The announcement from Boris Johnson on Sunday was vague to say the least – and the addition of our very youngest children to the 'safe to return' list has sparked controversy across parents and educational professionals alike. The guidance we received on Monday gives a lot more information about what is expected from schools, and ways in which we can keep the children as safe as possible. Myself and Miss Leah have spent time going through this document and have now established ways in which we can follow the government guidance once children return on the 8th of June.
I must make clear that social distancing children who are 5,6,7,10 and 11 is almost impossible, and we are acutely aware also of the fact that the children will be returning to school and expecting it to be exactly the same as it was when they left. This will not be the case. Things will feel and will be very different.
Below are the key decisions that have been made in order to follow guidelines and to minimise the risk as much as possible.
Although the purpose of this list is to essentially reassure you of the things we have put in place – I also hope that it will inform your decision as to whether to send your children back to school now or wait until there is more scientific certainty around the spread of the virus.
Adults entering school should remain 2m apart at all times.
Entry and exits to school will be through a one – way system. EY and Y1 parents and children will enter through the main entrance and leave through the EY gate.

Y6 children will enter through the Water Lane gate and will leave through the second Manchester Road gate.

At the beginning of the day parents will enter through the designated gates, will walk through the playground and drop children on the rubber spots in a line outside the entrance to school. Parents must then leave the playground straight away through their designated exit.

School doors will be open from 8.40am. Doors will close at 8.55.

Children who are late will be met at the gate by a member of the office team and will be escorted to class. Parents will no longer sign children in.

Parents should strive to avoid lateness.

At the end of each day, rubber spots will be placed on the playground for parents to stand on until their children leave the building. (more information regarding this will be sent to EY,Y1 and Y6 parents during the Whit holidays)
This is to ensure that adults from different families are at least 2m apart.
Social Distancing will be put in place as much as possible (but this cannot be guaranteed)
Children in school will be split into groups of no more than 15. Once in these groups they will stay in one classroom for the full day with the same children and the same adults. Each classroom has a teacher and a TA.
Children may not be with their own teacher or the children they are used to being with. This could be really difficult for the younger children but is even more necessary.

The groups have been established through conversations with class teachers and they will remain as they are.

Children will have their own desk and these will be 2m apart.

We have staff in school for those children with SEND. These children will be well supported through this.

Staff will also be restricted in where they can go – this will include not sitting in the staffroom and not going into each other's rooms. Any necessary meetings that take place will adhere to the 2m rule.

Spots are placed outside toilets so only one child at a time enters.

Corridors are strictly manned so that there are never situations where there are many children there at the same time.
Playtime and lunchtime will be staggered:
The playground will be in zones. Children will play with the same children as they have been in class with during the day.

At lunchtime, spots are on the floor for children to queue for lunch. EY will be 2m apart in the hall. Y1 and Y6 will eat in the same classroom as they are taught in.

Lunchtime will be reduced to 45 minutes.
Hygiene and Cleaning will be thorough:
Children will wash their hands upon entry to school, before and after lunch and before they leave. (as well as when they go to the toilet)

Bowls of soapy water and paper towels are on the playground so hands can be washed after playing with toys.

Toys will be rotated each day.

Children will have their own work station with their own equipment so there is no need to share.

Children will wear uniform, but this must be washed every day – parents will have to ensure that this happens.

Every class has a wash down at lunchtime and at the end of every day – this will have a focus on door handles and plates.

The toilets will all be cleaned at lunchtime.

Promoting the 'catch it, bin it, kill it' approach.

If any children need to be changed or are sick or require first aid, protective equipment will be worn. This will include gloves, aprons, face masks and protective eyewear. These will not be worn at other times. (in line with the guidance)

Soft toys and equipment which may harbour the virus will be removed from classrooms.

Children will be taught games and rhymes in EY and Y1 to promote good hygiene.
Avoid cross- contamination:
No equipment should be brought in from home. Children can bring a packed lunch and keep it in their locker.

A clean PE kit should be brought to school and kept here until the end of the academic year.

No home learning or reading books will be sent home. This will all be done on line.
STAY ALERT
Children and adults who display symptoms of the virus will be asked to stay at home for 7 days or until a test has been carried out.

If one child or adult becomes unwell, and the virus is suspected the whole of that group will be required to quarantine. Testing will then be required for all household members of this group.
Parents will not be permitted in the building, including the office area, under any circumstances unless a call has been made to school previously.
This is a huge change, as we love to welcome parents in to see teachers, to pay for items etc… but this will not happen until social distancing rules have been relaxed further. This is to ensure the safety of staff and visitors.

The vast majority of questions and queries can be resolved via an e mail, through Teams or by calling school – visiting school without a prior appointment will not be permitted.

If parents or visitors feel it absolutely necessary to visit school, they must contact the office first via e mail office@mrpa.org.uk or via telephone call 0161 370 3079
Promoting Positive Behaviours
The school behaviour policy will still be in place and will be used to ensure that the children are safe.
Children not following behaviour expectations will be moved through the policy, but this will be faster and firmer. The school will not be fully staffed, and our behaviour and inclusion team is particularly depleted due to several unavoidable factors.

Our isolation procedures will not be in action due to staff shortage, so any children repeatedly breaking rules and expectations will move straight to fixed term exclusion. (Our exclusion policy is available on the website)
I understand that these procedures may seem overwhelming – but as I stated at the beginning of this letter, I feel it is best to be honest and open about the strategies put in place in order to decrease the risks to families as much as possible.
The government have made it clear that schools are to partially re – open but that the choice about whether the children attend is solely down to the parents and families. As a parent myself, making this decision has been a difficult one – but as a school we are being asked to encourage attendance and offer reassurance (I thought it better to offer the facts and reality of the above systems).
The government has made clear that there will be no fines for parents who choose for their children to not attend.
The on – line offer for children in EY, Y1 and Y6 will end on Friday 22nd May, as these children will then have a place in school (should it be taken up), and will resume with some of the curriculum alongside a well – being focus. Any children who are not attending will be able to access on – line programs through Teams, but teacher interaction will be minimal as all teachers are in school teaching the groups of EY, Y1 and Y6.
If you have children in Y2,3,4,5 there will be one teacher per year group providing the on – line service for home learning – so please look out for new exercise books arriving in the post. There will be no further 'packs' of work sent home. This learning is very important, so if you have not yet accessed teams, please do so ASAP.
Children of critical and keyworkers will still be offered a place in school from 8am to 4pm should it be needed. If in EY, Y1 or Y6 the children will join their year group then be taken to the Key worker group. The classroom for this will now be set up in KS2. Children of Keyworker children cannot be picked up from school until at least 3.30pm.
In order to continue with plans over the next couple of weeks, I am asking that parents who have already made a decision NOT to send their children back during the summer term send an e mail to school so that we can adjust groups and get the staffing right.
Finally, I would like to thank all parents and families for your continued support for the children during this difficult time. As a staff we have been amazed by some of the on line learning that you have done, and we know that many of you will have had some brilliants times and some really tough times too.
Let's hope that the plans the government and scientists have put in place are effective, that the virus is slowed dramatically and that as a country and a world we can feel safe once again.
Please look out on the website for more information as we have it, and in the meantime here are the links to the government guidance:
https://www.gov.uk/government/collections/coronavirus-covid-19-guidance-for-schools-and-other-educational-settings
Thank You Again, Keep Safe
Joanne Taylor Principal MRPA