18 May 2020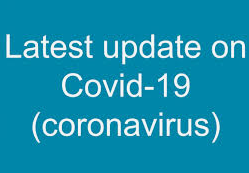 Dear Parents of Y2 – Y5,
I am writing to inform you of the changes to our home learning offer from the 8th June.
Over the Whit break, teachers will not be on line as frequently – this will allow them to plan for learning, either in school or from home.
As there are children returning to school, I will need almost all the staff to ensure small groups and social distancing is in place. Working from home will be a very small team of teachers and TA's. The teachers at home will be posting learning on teams for the whole year group – not just one class so the direct contact will reduce.
Another change will be that the packs will finish on the 15th June. After this, the children will complete work in an exercise book (you will receive these during the half term). Learning will still be posted, and of course there are many sites which the children can access independently.
Children MUST access the Teams site in order to complete the learning. If you have not yet accessed this, please do so over the holidays so the children are ready for when the pack ends.
Teachers are ringing home this week, so if you need your log in details again, please ask.
It is too early to confirm whether the rest of the year groups will return in June, July or at all before the summer. The government have stated that they would like all primary school children to be in school for a month, but this would mean only 2 weeks with the first group. As a school, we will follow the procedures and guidelines given by the government and will inform you of any potential return as soon as this is made clear.
I would like to take this opportunity to thank families again for their continuing support through this difficult time, some of the learning the children have been sharing is brilliant, and it has been great to hear about new things they have done – both on their own and with their families.
Please keep an eye on your phones this week as teachers ring homes – it shows as 'unknown'. I am also updating the website and sending e mails frequently in the hope it will keep everyone up to date.
Thank You again,
Joanne Taylor
Principal MRPA