5 June 2020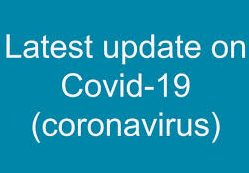 Please see the information below, and in the following news article regarding the wider opening of Manchester Road
5th June 2020
Dear Parent/ Carer,
You will be aware that we were planning to open to a wider group of pupils on Monday 8th June. Unfortunately, these plans have been postponed until 22nd June 2020 at the earliest.
At 2.00pm today we received notice from Dr. Jeanelle de Gruchy, Director of Population Health at Tameside MBC that the coronavirus infection rate (or R value) is now above the critical value of 1 for the North West.
Despite the excellent work that all colleagues in ELT schools have undertaken to ensure children are able to resume their education in safety we will not open to children in Early Years, Reception, Year 1 and Year 6 as planned. Our provision for vulnerable pupils and the children or critical workers is unaffected by this and will be open as usual. Our home learning for pupils will also continue.
Manchester Road Primary Academy and the Enquire Learning Trust are committed to ensuring the safety of our staff and children and we are in full support of the decision that has been made by Tameside MBC. We will continue to follow DfE guidance abide by the advice of public health professionals.
We appreciate that this may cause families some difficulties and I apologise for both this and the very short notice that we have been able to provide.
If any parents would like more information, please contact office@mrpa.org.uk – the SLT and office staff are going to do their utmost over the weekend to answer any queries.
If you have a child who has an EHCP, Mrs Brennan will call over the weekend to explain what the changes will mean – this will include changes in teaching staff.
If your child has been part of the key worker group – please be reassured that this will continue as normal. If your child is new to the key worker group – please send them to school as you would have intended to. The Senior leaders in school will ring families on Monday to inform them of changes and the offer we are to undertake.
We have previously expressed that children wear their uniform for school on Monday 8th June – but this will no longer be necessary. Children in the key worker group can bring a packed lunch to school or can pay for a school dinner – unless they are on free school meals. Children on free school meals will be provided with one.
Again, I reiterate that all children in EY, Y1 and Y6 will not be returning to school on Monday unless you have reserved a keyworker place. As a staff, we are absolutely heartbroken about this - not only because school cannot open after so much preparation – but also because the increase in the R rate means our friends, families and communities are again at a higher risk of contracting COVID 19. I cannot express the importance of following government guidelines… Do not meet people at a close distance, only leave the house if necessary and try your best to stay at home. If we want a return to school and to normal life – we all need to play our part.
We will issue further information on Monday 8th June.
Take care and stay alert.
Yours,
Joanne Taylor
Very proud principal of MRPA x
and