8 June 2020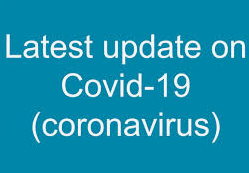 Dear Parent/ Carer,
As we will no longer be wider opening, on - line learning will be resuming for the children across the whole school through our Teams app. We now have books ready for EY, Y1 and Y6 children to collect from school.
These books will be used for home learning from the week beginning 15th June. If the children return to school on the 22nd, these books need to be brought back to school to use in class, if we do not return, they can be used at home.
Please could these be collected this week from the office.
There are children who have still not accessed our on line classrooms at all over the last 12 weeks. It is really important that this happens – not only so they can access learning over the next 6 weeks, but also so they have a connection with school, their class and their teacher. Teachers are online throughout the day, sometimes in meetings with the class, and other times posting pictures of work and giving tutorials.
If any parents cannot get on line, please contact the office via our e mail and we will do our best to help. office@mrpa.org.uk
Thank You,
Joanne Taylor
Principal, MRPA