27 February 2020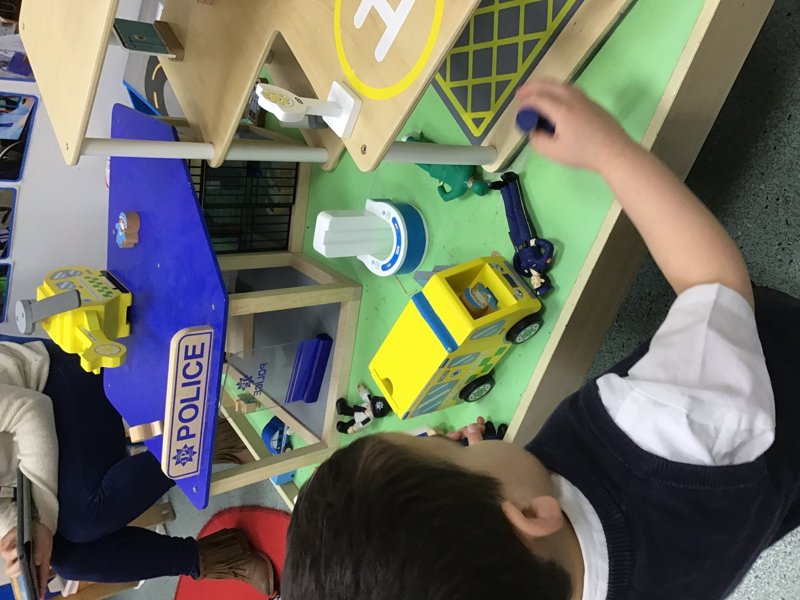 We have begun the new topic of People Who Help Us this week. We have looked at links between lots of different people, their jobs and how they help us. We have been looking at people who help us at home and at school. We talked about our parents and other grown ups who are at home, teachers at school, lollipop ladies/men, cleaners and Mr Murray our site manager. We also introduced the song we will be learning.
In Maths, we explored numicon 1-5 and matched to the correct numerals. We have played numicon hunt, numicon bingo and numicon and numeral match. During Phonics we have been listening for the initial sounds in words and trying to Fred Talk simple words. e.g. cow...c-ow. dog...d-o-g
We have also begun a whole school reading challenge, reading books to earn 'reading miles'. Each book a child reads is worth 500 miles and the aim is to read enough books to 'travel' around the world. We will add star stamps to each child's passport when we read a book in school, if they read in the reading area or if they read a book at home. If you read with your child at home let us know and we can add a stamp and keep them moving on their reading journey.

Home Learning
At home with your Little Owl you can:
*get your Owl to help you with something at home.
*talk about how different people can help each other.
*try to read some books so we can continue our reading miles journey.
Please feel free to tweet any home learning or you can put pictures or drawings of any activities your Owl has done in their purple books so we can share in class.

Learning Hero
This week our Learning Heroes are Braxton and Terrence. Children completing 3 challenges this week are Elsie and Evie. Fantastic independent learning girls!
Important Information
*There will be an art exhibition, on Tuesday 10th March (2.30-5.30), of our art work we have created. There will be an opportunity to buy your child's art work for £8.
*Bedtime Book Bags are to be brought back on Wednesdays. Children will be able to choose their story from the EY library area. If you would like to do this with your owl when you drop them off you are welcome to. We will change the books on the first week back.

*Next Thursday (5th March) is world book day. Children can come dressed up in their favourite character from a book or a wow word.
Posted by Kayleigh Sheridan
Category: Class of 2027