13 March 2020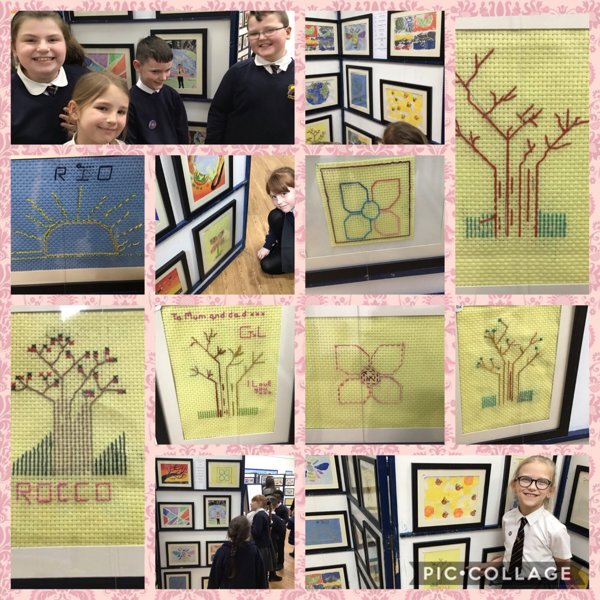 We have come to the end of week three and are half way through this half term!
The children have been very busy this week as there has been a lot on.
In English the children have been busy collecting and gathering ideas for a setting description of a Roman camp. W have been looking at the synonyms for our sense to use in show not tell sentences.
In maths we have been investigating fractions. What is a unit and non-unit fractions and ways to find equivalent fractions which we will be continuing next week. The children had the resources out to show equivalent fractions.
In science we have been looking at the parts of the digestive system and used the scientific dictionaries to find the functions of each part. Next week we will be carrying out an investigation into the digestive system... In history the children have been looking at different sources of evidence ready to write their own historical account of the Roman invasion. In computing the children have started their new unit of animation and have been practicing by using a flip book to show how still images flicked quickly can create an animation.
We also had our Art Exhibition this week and it was fantastic to see the finished pieces the children made. They should be very proud of themselves for their hard work and perseverance with sewing. It was also nice to see what the others year groups had produced for their art work. Art work is still available to buy until the 20th March and will be sent home with your children when the payment has gone through on parent pay.
Learning Hero!
This weeks Learning Hero went to Libby for their ability to make links across their learning of the curriculum and resourcefulness to improve their work.
Extraordinary Zone!
We had four children on the extraordinary zone this week! Noah, Charlotte, Rio and Mamadou showed brilliant collaboration skills during group work in English to help each other build on their vocabulary ready to write next week.
Championship Points!
Here are our winners this week! Well done for always showing brilliant learning behaviours and setting a brilliant example to the class.
Our winning house this week is Self Belief!
Key dates:
Thursday 19th March - Parents evening (appointments are given on a first come first serve basis, please make sure your slip is brought back in)
Monday 23rd March - Trip to Mosque (parent volunteers are needed)
Please make sure your child is accessing TTRS and Active Learn as much as possible.
Our attendance could have been better last week as it has slipped, lets try and get it back above 97%!
The children have all bee provided with a reusable water bottle in school with their name on. This is to reduce the use of plastic in school!
Posted by Samantha Burgess
Category: Class of 2022