2 April 2020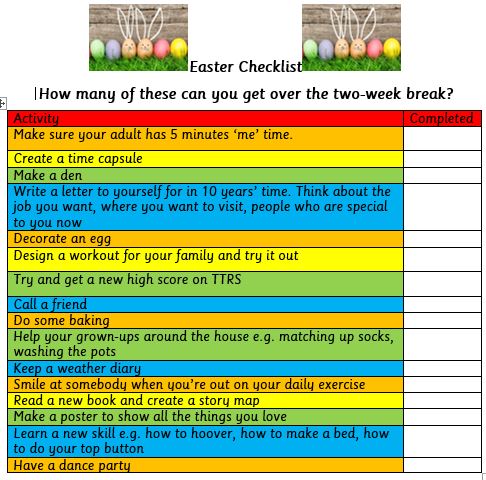 We've made it through the first 2 weeks of online learning. This will now stop for 2 weeks as we enjoy what would be the Easter Holidays. I have created a checklist of activities you can complete with your family and it would be great to see you doing these. Our Team room will still be open for you to chat to your friends and myself so please keep sending the pictures, they really make my day!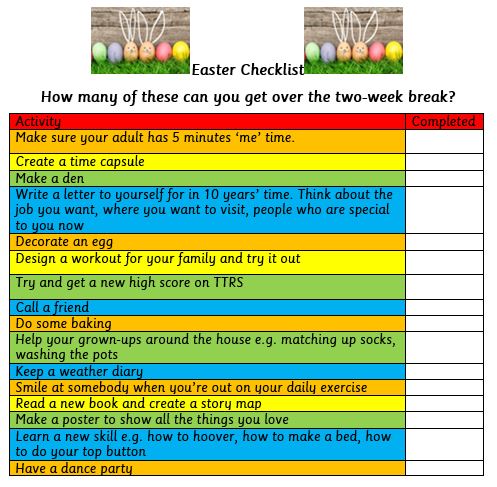 I have been blown away by the collaboration and encouragement the children have provided each other with when I haven't been there.
Here are some examples of the tasks completed by the children. It has been lovely to see your pictures so make sure you keep on sending them in.
Posted by Shelley Szoltysek
Category: Class of 2023