30 January 2020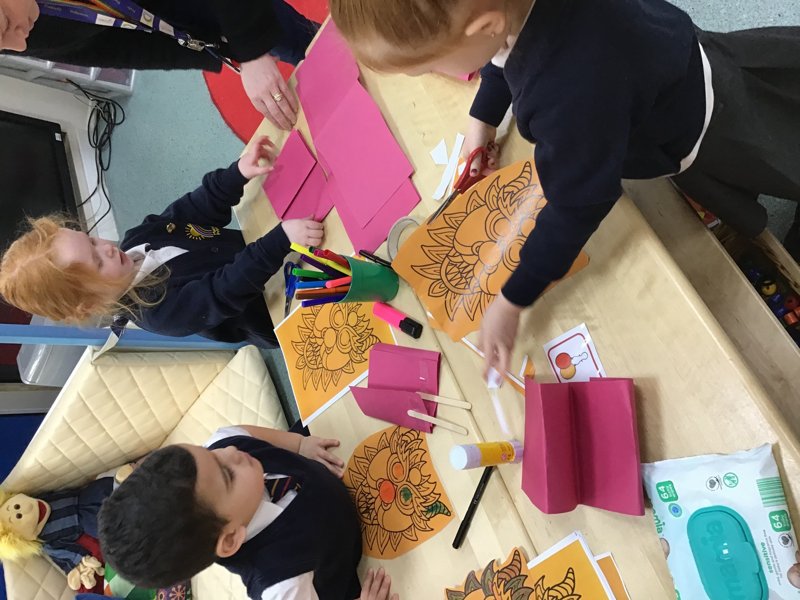 This week we have been learning about Chinese New Year. We looked at how it is celebrated, who celebrates it and did some dragon dancing to drums. In Maths we have been exploring our numbers 1-5. During independent learning, Owls have enjoyed creating firework pictures, trying to use chop sticks, exploring our numbers, creating dragons and writing happy new year cards.
Home Learning
At home with your Little Owl you can:
*discuss what children have found out about Chinese New Year this week.

*Can the children find the numbers 1-5 around them? Can they find representations of them?
*Watch a dragon or lion dance online. Can you perform your own?
Please feel free to tweet any home learning and we can share in class.

Learning Hero
This weeks Learning Heroes are Lewis and Thiago. Well done to those who have completed 3 challenges this week; Just Elsie this week. Come on Owls, let's try for more next week.
Important Information
*Bedtime Book Bags are to be brought back on Wednesdays. Children will be able to choose their story from the EY library area. If you would like to do this with your owl when you drop them off you are welcome to.
Posted by Kayleigh Sheridan
Category: Class of 2027