27 November 2020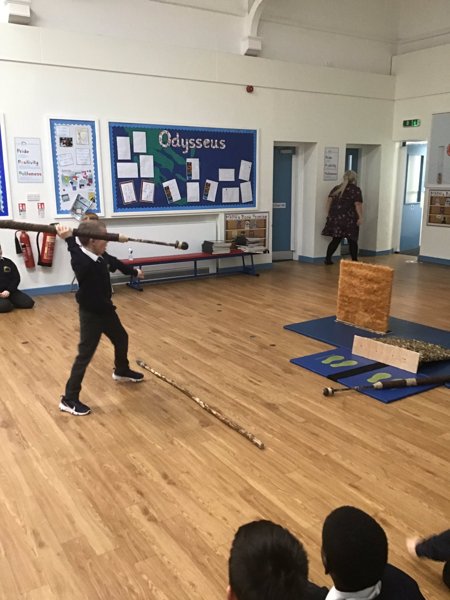 Hi everyone,
We've had an amazing week with some super-exciting activities taking place! On Wednesday, we had a Stone Age workshop take place all day, where we learnt about human history, ancient artefacts and timelines. We also had the opportunity to investigate different artefact replicas and create fact files about them. In the afternoon, the children (and staff!) thoroughly enjoyed throwing replica spears. It really brought the topic alive.
We researched various Stone Age settlements around the UK in Geography and labelled them on a map, along with the countries and seas.
In English, we are planning to write a newspaper report based on the Arthur and the Golden Rope text. We are continuing with multiplication and division in Maths. This week's focus was sharing equally.
3B:
Learning Hero - Lois
Championship point winner - Scarlett
3A:
Learning Hero - Darcey
Championship point winner - Macie A W
The children have been amazing again this week and they have worked so hard.
We look forward to seeing them again on Monday, ready for swimming in the afternoon. Please remember to remove earrings/bring a swimming cap if needed.
PE is on Wednesday.
Have a great weekend!
Miss Huelin and Mr Clarke
Posted by Chloe Huelin
Category: Class of 2024