7 December 2020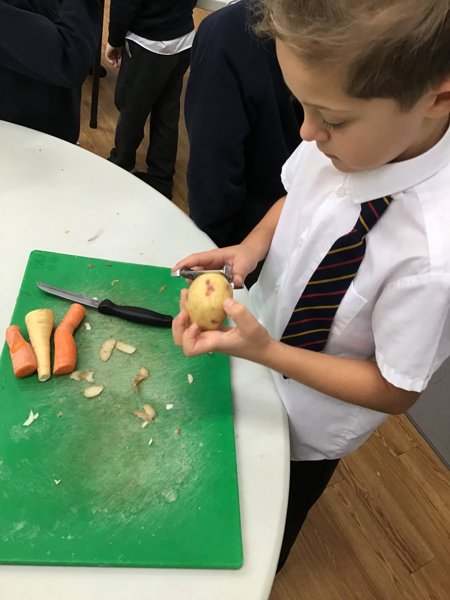 We had another wonderful week. We made our own Stone Age soup by peeling and chopping all of the vegetables, adding stock and seasoning and then carrying out a taste test afterwards to see our amazing results! It was delicious and the children were so sensible and careful when making the soup. We were so proud.
In Maths, we continued with multiplication and division, with a focus on the 5 and 10 times table to recap last year.
In English, we finished writing our newspaper reports depicting the events that took place during the wolf attack in Arthur and the Golden Rope.
Championship point winners:
3A: Clarence
3B: Abu
Learning heroes:
3A: Chloe
3B: Scarlett
Posted by Chloe Huelin
Category: Class of 2024